Retreats – The Early Church Model: Acts 2:42-47
I have had opportunity to speak with a number of youth pastors over the last few months to see how their youth ministry year finished at the end of June and many have said that they had a strong core established but have not yet seen a great abundance of fruit. If this sounds like your youth group or small group then may I suggest a Fall retreat here at Countryside Camp using the Earlier Church Model found in the Bible in the book of Acts.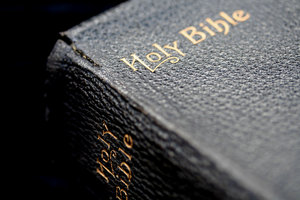 The context is after the death, burial, resurrection, and ascension of Jesus Christ; now lead by Peter, the disciples were just beginning the development of the church. We read in Acts 2: 42 the model of a wonderful Christ-filled retreat; "They devoted themselves to the apostles'teaching and to the fellowship, to thebreaking of bread and to prayer." At the end of verse 47 we begin to see the results; "And the Lord added to their number daily those who were saved."
This model of proven spiritual growth in the lives of early church works perfect for Youth Pastors developing their core leadership teams. Bring them camp on Friday night; start with a great group game to help the participants get to know each other better and to build acceptance around your purpose and vision for your ministry this school year. Add a brief message from scripture and then finish the evening off with snacks. Many groups over program their retreats; for youth, especially senior highs, leave time to socialize and sit around and talk. Have some board games or card games available to continue the fellowship; gather the group together before you call it a night and have a brief time of prayer. See how the elements found in Acts serve as a model?
On Saturday, you should start your morning with a great breakfast and a short devotional and possibly an outdoor activity; don't let the weather drive your program, get outside. If you activity is teambuilding in nature or competitive then you will surely be able to see who your leaders are going to be in your Youth Group this Fall. Return for lunch and some personal downtime with God. Mid or Later afternoon have a session on your vision and purpose of the retreat as noted the night before: go deeper spiritually with them. Have a great dinner and invite each table to share their thoughts on the day so far. Offer more fellowship time and finish the evening off with a great time of worship around the fireplace indoors or fire circle outdoors. Be intentional to draw your young leaders into a greater commitment to the purpose and vision of the year's Youth Ministry focus at your church and to those team members that they have been able to bond closer with this retreat. Make some smores over the fire! (Chocolate Bars; Graham Crackers; and Toasted Marshmallows).
On Sunday, let them sleep in a bit longer, awakened bythe smell of fresh coffee, bacon and what ever else you would like, but in my experience with youth, if you have bacon cooking they will come running to breakfast! Be a bit unconventional with your program today. Have worship and an open prayer time followed by more worship and a brief concluding devotion. Let the youth share what God has been placing on their hearts; Finish with a prayer walk and return to a great lunch.
Remember, building disciples is not an assembly line process. Each one is handmade, uniquely crafted, molded, and shaped into the likeness God has intended. You are privileged to be one of the potters in the process. We know the result, should we be 'devoted'; "And the Lord added to their numbers daily those who were saved."
To schedule a tour and meet our staff contact Tim or Kim at 1-888-226-7722 ext 1.