Rent Centre Hall for only $100 per person with full Catering.
Jan 15-17, 2021
Feb 5-7, 2021

Feb 19-21, 2021
March 5-7, 2021
March 19-21, 2021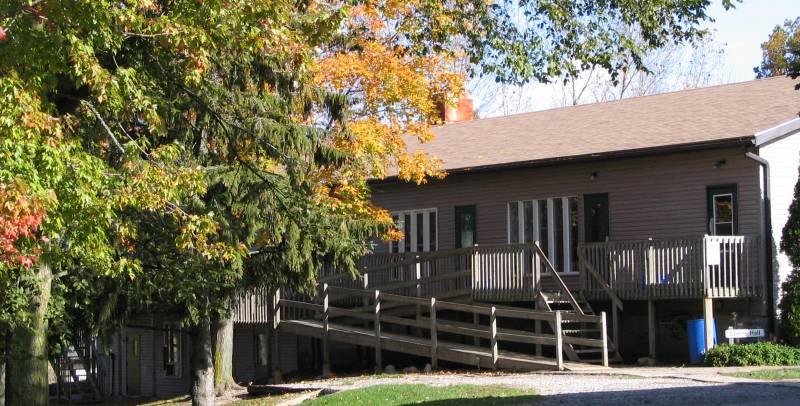 Centre Hall is the largest of our retreat buildings and is a great location for groups requiring lots of space. The upper level of this building hosts a fully equipped commercial size kitchen and our newly renovated meeting/dinning hall, which is perfect for hosting worship services, indoor activities, and large group meals. The lower floor boasts a large recreational area and seven cabins.
Accommodates: 66 people
Dining: 180 people
Full Catering and lodging for only $100 per person!
The Food Service Staff at Countryside Camp and Conference Centre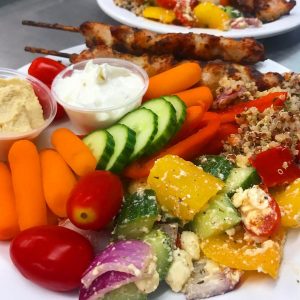 works diligently to provide all our guest groups with the best in food quality and quantity. Jody Godwaldt, Mama Jo as she is known around here, has created a nutritionally balanced menu for retreats that will surpass any of your old 'Camp Food' memories and will leave you wanting to come back for more. The mix of organics and homemade items serve as a benchmark to the level of quality you will come to appreciate and expect when being served by her staff. Just the smell of the homemade brownies baking and the anticipation of that first chewy bite will…. Sorry, I was off in brownie dreamland. You will understand what I mean should you choose this option and it is available.
Book your weekend before they are all gone!