Looking for an affordable evening of fun for the entire family? You won't want to miss Brent & Sarah's Comedy Magic Show.
Friday April 13th at 7pm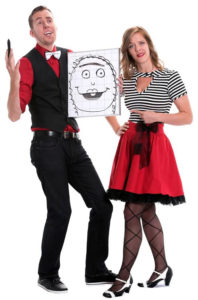 Cedar Creek Community Church at 2042 Dumfries Rd. Cambridge (map)
Brent and Sarah's Comedy Magic Show is a non-stop laugh riot from beginning to end. It's what you get when you pair two magicians with skill and talent that don't take themselves too seriously.
The show is sure to amaze and impress, but it is Brent and Sarah's hilarious personalities and on-stage chemistry that keep audiences raving about the dynamic duo. The show combines magic, music, comedy and audience participation in a way that feels more like a two person variety show than a traditional magic act. You may even experience a clever mix of Mind reading, Illusion, Card Magic and more.
Buy Tickets
Tickets are only $5 per person. There will also be a freewill offering during the event.
Tickets can be bought at the door.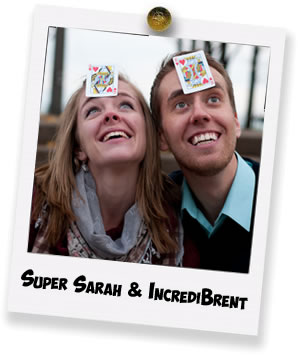 All of the funds raised through this event will be applied to our Stand in the Gap campership program to assist with sponsoring over 70 marginalized individuals from communities across southern Ontario to attend "Camp Shalom" this summer. Stand in the Gap is a unique partnership between the camp and many local church communities. Since the inception of the Stand in the Gap program in 2010, 676 children, youth and a few adults with "special needs" have participated and attended "Camp Shalom".