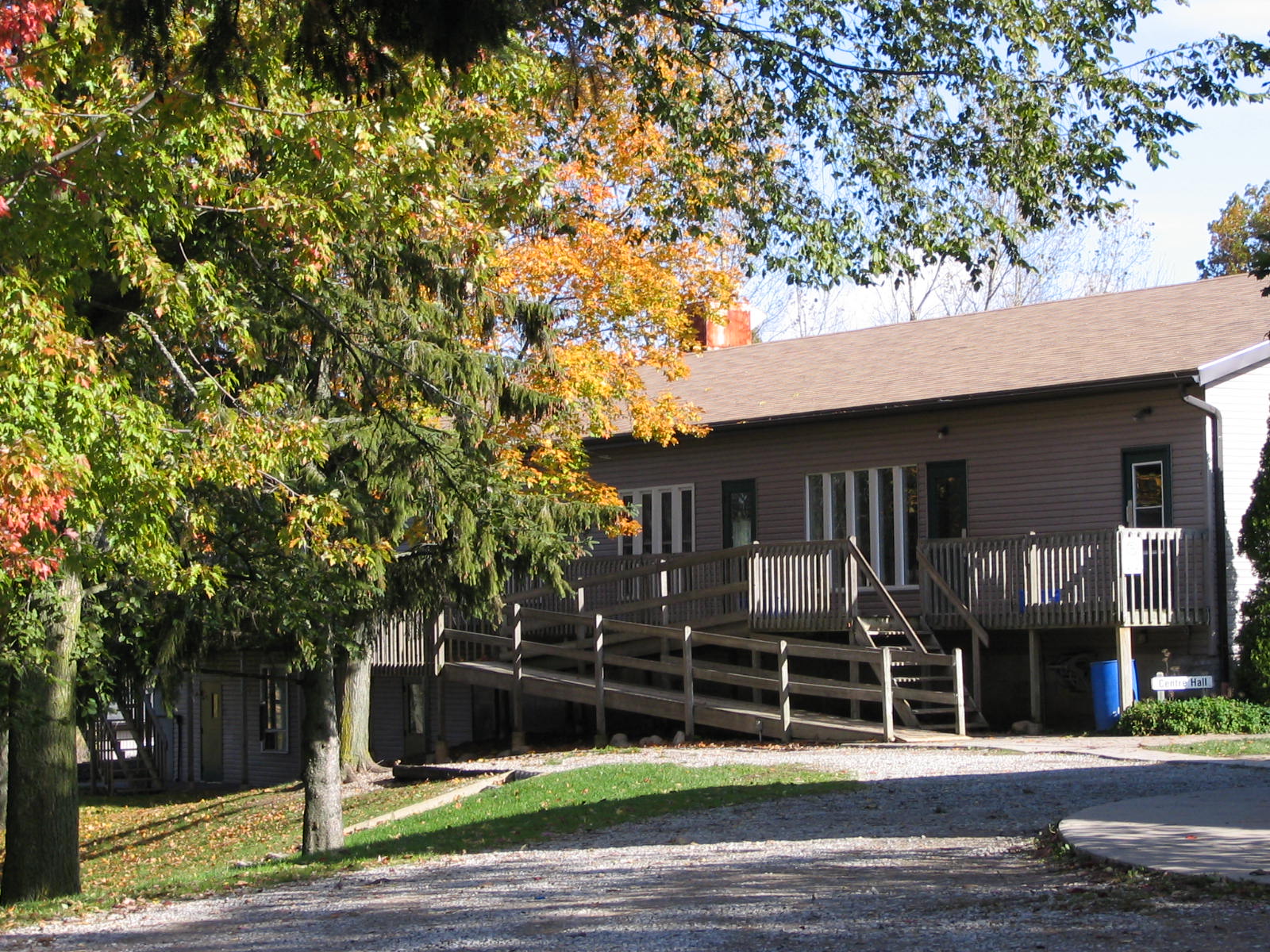 This is the largest of our retreat buildings and is a great location groups requiring lots of space. The upper level of this building hosts a fully equipped commercial size kitchen and our newly renovated meeting/dinning hall, which is perfect for hosting worship services, indoor activities, and large group meals. The lower floor boasts a large recreational area and seven cabins.
Accommodates: 66 people
Dining: 180 people
Virtual Tour
To see inside Centre Hall, click on the red points of interest located on the floor plan below. Multiple views can be seen from some points. To see the other views, hover over the photo and click on the arrows that appear. Finally, to learn more about each area, be sure to read the captions under the photos.