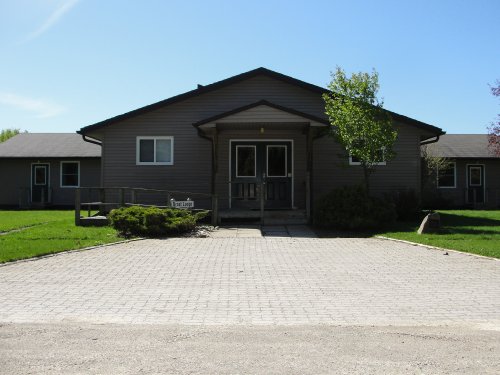 This one-story fully accessible lodge has a fully equipped commercial kitchen, a large meeting area, with four cabins and two washroom facilities directly attached. The lodge also has a separate bedroom, perfect for a leader or guest who needs their own space.
Accommodates: 38 people
Dining: 55 people
Virtual Tour
To see inside Drost Lodge, click on the red points of interest located on the floor plan below. Multiple views can be seen from some points. To see the other views, hover over the photo and click on the arrows that appear. Finally, to learn more about each area, be sure to read the captions under the photos.