Christmas Baking Fundraiser
Are you looking for gifts for friends, teachers, co-workers or even for yourself? Countryside Camp is offering Christmas Baking to raise funds to support the ministry of Countryside Camp and Camp Shalom. Support and great cause while also filling your Christmas shopping list.
Limited quantities available. Order today!
Orders are due by Nov 13th.
50th Anniversary Celebration Concert
Our 50th Anniversary year of celebrating God's faithfulness continues with our very special guest Canadian Worship Leader Brooke Nicholls. Together we will celebrate God's faithfulness and the impact that His ministry at "Camp Shalom" has made in the hearts and lives of children, youth, and young adults as well as adults with special needs across Ontario.
Join us at Cedar Creek Church on Saturday, November 16th at 97 Hwy in Cambridge at 7pm for a memorable night of worship, testimony and praise.
Opportunities to support the ministries of Countryside Camp and Conference Centre will be presented during the evening.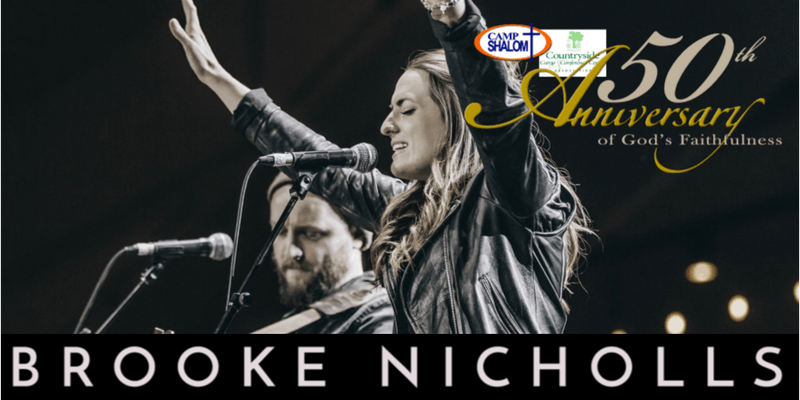 Are you interested in more info about the 50th Anniversary Celebration Concert?