Alumni Spotlight: Andy LeGrow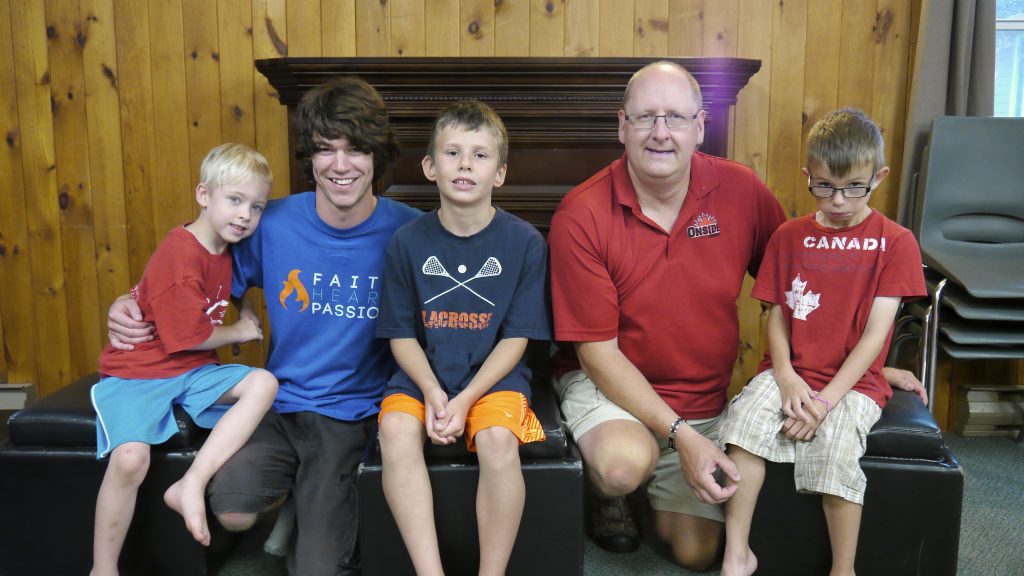 I would like to introduce you to one of our more recent "Camp Shalom" summer staff who has added so much value to our ministry in just a short time. Andy LeGrow started as a volunteer in 2014, in 2015 God opened an opportunity for him to come on summer staff and recently in 2016 has become a prayer coordinator for the summer ministry. Andy won't say this about himself but I will; he is a gracious godly individual that exemplifies our Servant Leadership model and has a huge heart for serving. Year-round Andy is available to help in maintenance, housekeeping and food service when we need him. Some of you will recognize him also because he serves on the Fun Fair Committee.
I asked Andy to share his camp story. Enjoy.
My experiences and time here at Countryside Camp more or less follows this path. I was asked by my very good friend Dan Godwaldt if I would consider coming out to Countryside Camp and helping him with some ongoing upkeep and projects around the property; like cutting grass and cleaning up the grounds after the winter. At 53 years of age, I had never attended a summer camp, not as a child, youth, or adult. I told Dan I would help him but did not know what to expect when I showed up.
So I started volunteering here at the camp helping out wherever I was needed. I found that I was enjoying every moment of this new camp life experience. I have a lot of free time on my hands so a few hours turned into 10 to 40 hours a week if I wanted; and I wanted more of this feeling at camp. Working with other volunteers, the staff, the guests we served and wow the children during summer camp, the whole experience has transformed my life.
I now have a passion for all who might drive on this property, to see and know just how the Lord uses this place to minister to others and transform lives.
My time here at camp in just these few short years has opened my eyes to what Volunteering really means: working alongside great people, having great fun serving, while being part of God's Kingdom building work here at Countryside Camp!
In His service
Till He returns
Andrew C LeGrow