Jesus Turned My Life Around at Camp Shalom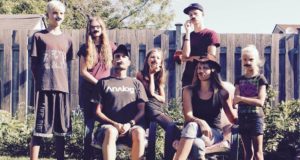 I am so grateful for the pivotal role that Camp Shalom played in my life. I have so many fond memories that it's hard to pick just one to share – for I was a camper there when I was young, and I had the privilege of calling it my home for 8 years when my dad took a job there in 1990. I came to know the love of God there in '95. I fell in love with Heidi there in '96 and married her there in '98. I worked there from '96-'98 as a Counsellor, a Sports Director and as a S.I.T/D.I.D. Leader. I learned how to play the guitar there, wrote my first songs there, and met most of my friends there. And not only did God change my life there, he also used my changed life to change other lives there. I found the courage to step out of my comfort zone there. I learned how to share the gospel there, and I received the call to ministry there.
But of all the memories that I cherish, the one that gets me choked up even now is the memory of my dad, leaving behind a secure job, and taking that position at Camp Shalom… all in the hopes of saving his wayward son. I had started to mess around with some pretty dangerous drugs, and my life was quickly spiralling out of control. I shudder to think where I'd be today – or if I'd be today – had he not done so.
It was in London Ontario, while attending school there, that Jesus turned my life around, but Camp Shalom was the first stop on the journey in this new direction. In '95 I was asked by one of the counsellors if I would be willing to help out, and I am so glad I said yes, for I had no idea then of the amazing experience I was on the verge of having. I could fill the rest of this page just with the names of all the people that God used in my life during this time, and I could fill a heavy book with all the stories of how he used them.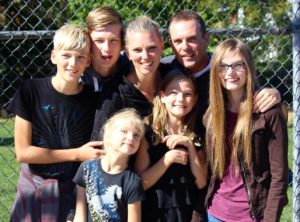 I am beyond grateful for the sacrifice that my dad made in giving up a job that would have made his retirement, now, a little easier – for it was this sacrifice of love that prepared the way for the encounter I'd soon have with the ultimate sacrifice of love. I am also thankful to all who have served at Camp Shalom. Something Rich Mullins once said captures well the reason why they made such a difference in my life, and in the lives of countless others.
"I am a Christian, not because someone explained the nuts and bolts of Christianity, but because there were people willing to be nuts and bolts."
Thank you Campers, Counselors, Directors, Pastors, Volunteers, Cooks, Cleaners, Nurses, Board Members and Dad, for your willingness to be the nuts and bolts of Christianity through the ministry of Camp Shalom.
God bless you,
Jay Pluim