Ambassadors for Christ in 2017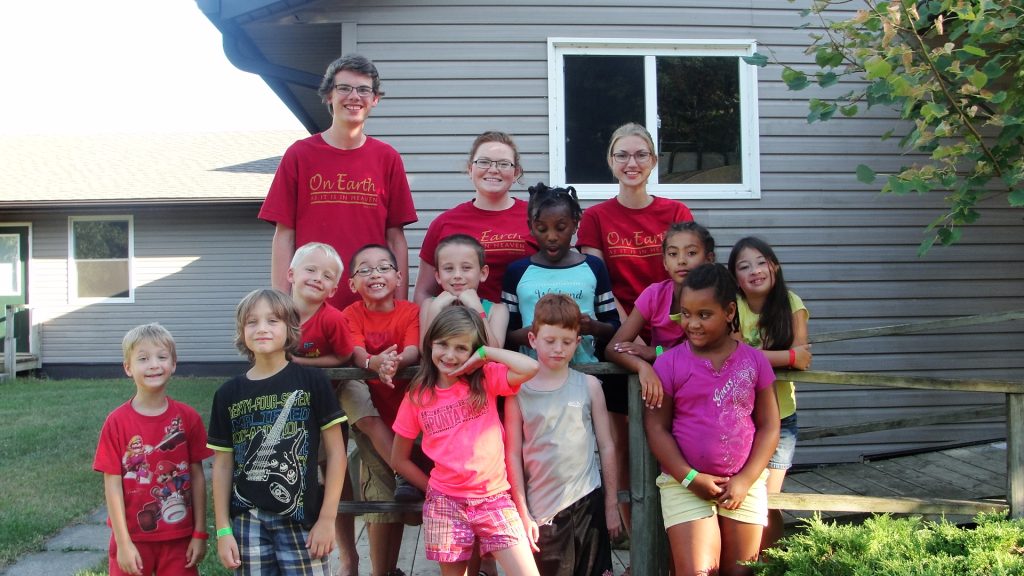 As you may have had time to reflect on the last year I wanted to say that God is faithful.
After viewing many of your facebook photos, some of you had a banner year; some had celebrations (weddings, children, grandchildren, anniversaries), found their first job, changed jobs, moved to new locations, bought new homes, reached new goals and made new friends along the way. Certainly, it wasn't the case for all of you and during the year you struggled, family members struggled, health issues were diagnosed, financial situations escalated, and yes we suffered loss of good friends and loved ones. God is faithful!
My prayer for each of you this year is that you will become more aware of your spiritual impact on the lives of those around you. You have served here at camp throughout the years and I am here to tell you that you have a spiritual legacy at "Camp Shalom.". Just imagine for a moment how many of the more than 25,000 campers and 3,400 special needs guests touched your life and in turn you touched theirs. Imagine the significant decisions made here through the power of the Holy Spirit released through you. It was not by accident, it was God's plan, and God's calling on your life that brought you here and transformed you and transformed so many others for His honour and glory.
At our first staff meeting of the new year, I shared that God pressed upon my heart these two passages of scripture, one posted by my wife Sharon and the other from my personal study and I share them now with you. Today I will share the one Sharon posted and how it has brought me into 2017.
Isaiah 43: 18-19. "Remember not the former things, nor consider the things of old. Behold, I am doing a new thing; now it springs forth, do you not perceive it? I will make a way in the wilderness and rivers in the desert." After praying and opening my heart to what God was trying to get me to grasp and understand came as a complete 'duh' moment for me. I know none of you have ever had a moment like that I am sure. Well, it is common in my spiritual journey.
I was thinking of legacy and the strong history and spiritual impact this ministry and you have had on thousands then I read this verse and become confused. Was my focus on the former things and the things of old misdirected? I think not and here is what I discovered, God brought a familiar passage of scripture to my mind.
2 Corinthians 5: 17-19. "Therefore, if anyone is in Christ, he is a new creation. The old has passed away; behold, the new has come. All this is from God, who through Christ reconciled us to himself and gave us the ministry of reconciliation; that is, In Christ God was reconciling the world to himself, not counting their trespasses against them, and entrusting to us the message of reconciliation.
Philippians 3:13-14. "Brothers, I do not consider myself yet to have taken hold of it. But one thing I do: forgetting what is behind and straining toward what is ahead, I press on toward the goal to win the prize for which God has called me heavenward in Christ Jesus."
The verse was not about the focus of this ministry in 2017 it was about my focus or should I say my refocus on my own spiritual journey; it's called soul care. God was reminding me and maybe you need to hear this too, that I need to forget the sins and shortcomings of the past, He has. In 1975 when I asked Jesus Christ into my life for the first time he made me a new creation. I am not perfect but I am a new creation in God's eyes and I needed to be reminded of this fact moving into 2017. Here's the kicker and this is what God put on my heart to share with you.
2 Corinthians 5: 20. "Now then we are Ambassadors for Christ"… releasing to the world the ministry of reconciliation.
This is my prayer for you and I hope you embrace it in 2017 and until God calls you home.
Sincerely,
Tim