Breaking the Ice?
No, I'm not talking about ice fishing or skating. As a youth leader I remember planning my retreats and also trying to figure out what to do to engage the kids that come out to events, from the first time they step into the lodge.
One of the best ways I have found to start your retreat off is by using an interactive game or initiative that gets the kids active and talking with one another and learning something they didn't know about each other. I was always called "the Balloon Man." After all one of the main purposes of your retreat should be to enhance relationships between the kids in your group while developing the trust and safety into a very authentic connection, this is where God's spirit moves best.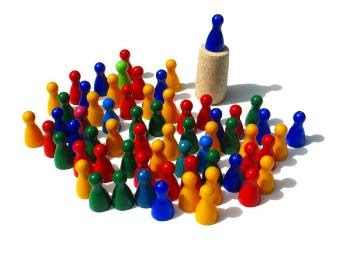 Let me introduce you to Michelle Cummings, the founder of Training Wheels. I met Michelle many years ago at a Christian Camping International Conference in the United States and continue to learn from your expertise in the development and usage of interactive games and initiatives resulting in fantastic teachable moments with kids and youth. Michelle's passion is using simple everyday items to create interaction resulting in discussion, engagement, and trust.
So, if you find yourself stumped on the Ice Breakers, let me get you started with a Free Ebook from Michelle entitled Playing with a Full Deck – 52 Team Initiatives Using a Deck of Cards! You can also receive a weekly Training Wheels newsletter by just going to the website and signing up, it will be one of your best training resources.
Right now, if you make any purchases on Michelle's site, enter the code 'Mar2013' when checking out and receive a 10% discount to your order! This is good until March 31, 2013.