Camp Shalom – A Dinner to Remember and Celebrate 50 years of God's Faithfulness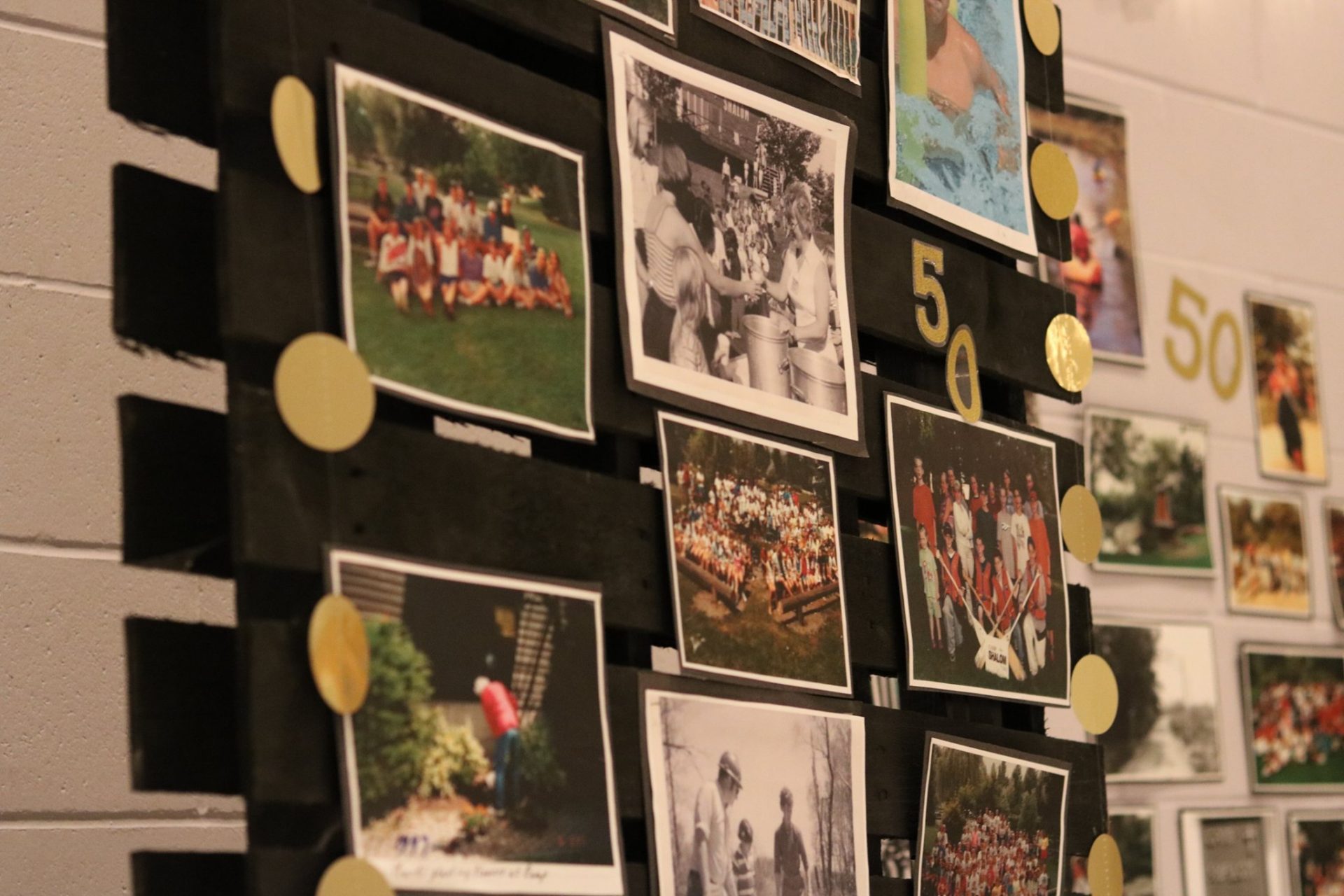 What a celebration of God's faithfulness to his ministry at "Camp Shalom."  On May 25th, 2019, First Reformed Church of St. Catharines, hosted our 50th Anniversary banquet serving more than eighty guests to an evening of faith, fun and fellowship.  I had the privilege of serving as the Master of Ceremony and enjoyed engaging with many guests from many different deciades of service at Camp Shalom.
The venue was beautifully decorated by Karen Detmar, her mother, Anne Detmar and Jenn Forneri. The details as you will notice in the album are typical of all of Karen's events. From the stage curtain to the photo walls to the fantastic meal, all the details were wonderfully addressed.
The evening began with worship from Ethan Partridge followed by a buffet banquet; prepared by Nicole Baraka (Hogeveen) and her team from Toronto. Nicole is a former camper and seasonal staff alumni. Connecting the theme throughout our evening with worship were two very special guests, Klaas and Anne Detmar, from the "Group of Seven". They reminded us through song that the generation that founded the camp is still vibrant and engaged in our ministry today. William (Bill) Lensink took command of the evening with a power testimony of the early founding of "Camp Shalom."  I have never seen him more excited given the opportunity to share first hand from his experience in the early years of Camp Shalom.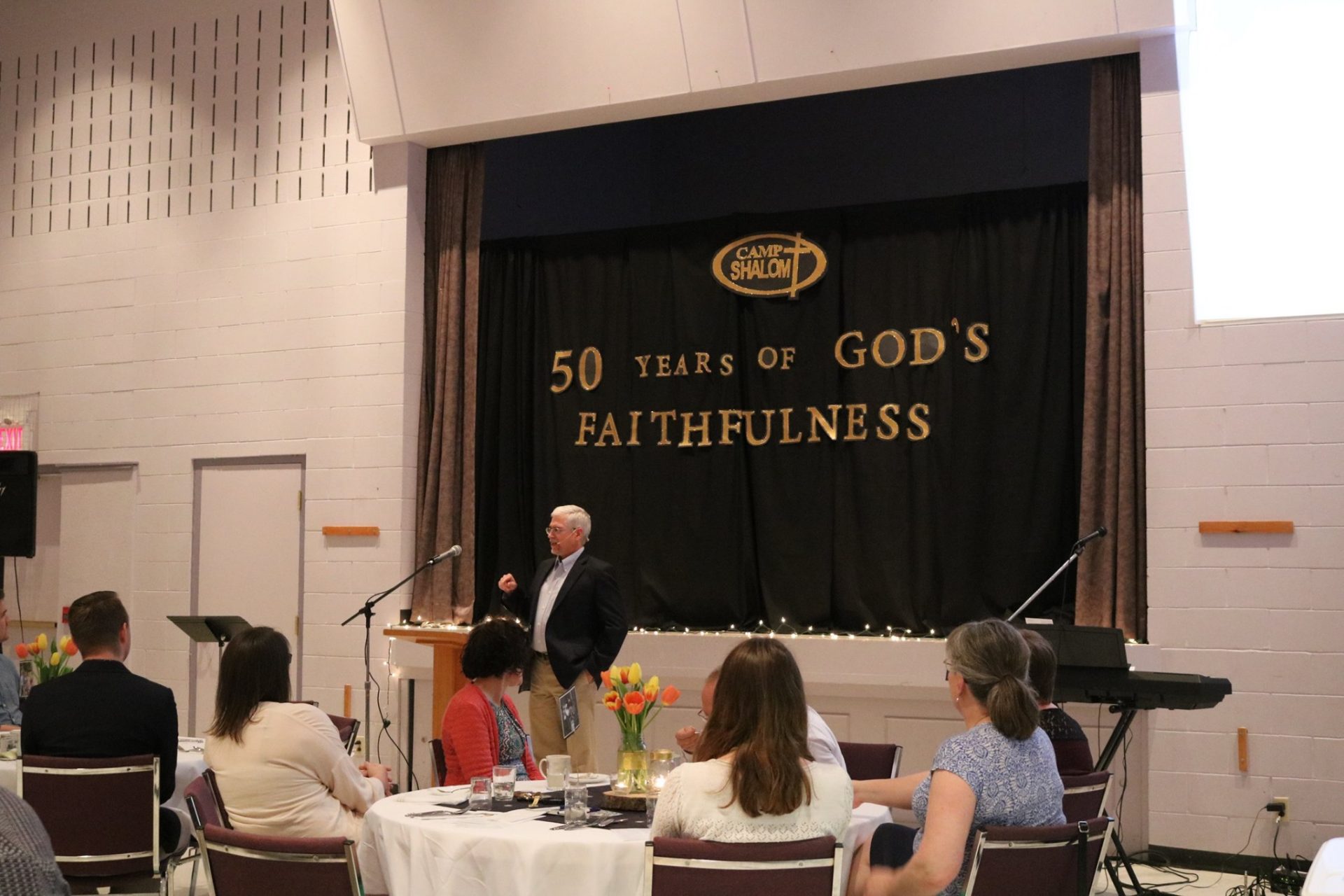 For me to see so many different decades of stakeholders represented from 50 years of faithful ministry across South Ontario was very moving. And then, having the privilege and honour to introduce my friend and co-worker, Calvin VerMulm really made it a special night. Calvin's interactive presentation inviting four seasonal staff forward to share their experience while serving really touched the hearts of all those in attendance. Sharing from his time as Program Director and Classis Youth Director, Calvin's connection provided a strong foundation for the programs and curriculum we develop and use at Camp Shalom today.
Near the conclusion of the evening, I was asked to give opportunity to all those in attendance to participate in a special offering for the new roof needed for Centre Hall. The Raise the Roof campaign is specifically for the funding that project and is open to anyone that would like to participate by using this link:    https://www.canadahelps.org/en/charities/countryside-camp-and-conference-centre-association/campaign/raise-the-roof/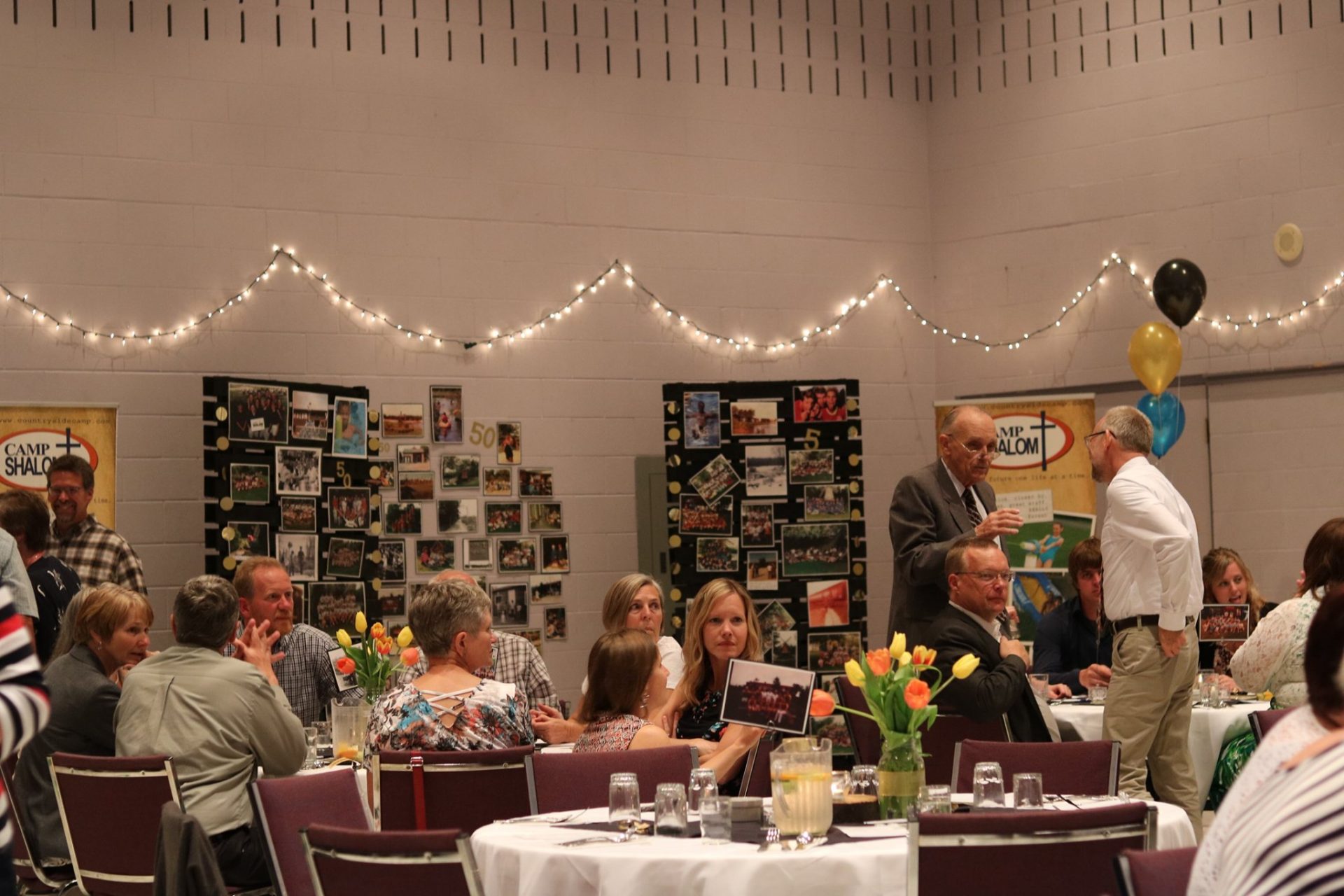 I was also asked to share about the vision God has placed on my heart for the future. Over the last six months God has placed a new vision for this ministry on my heart: Countryside Lodge, a new single story accessible building with accommodations for 60-80, a worship centre for 240, a beautiful lobby, meeting rooms and activity centre. The Lodge would replace the non-accessible bedrooms in the basement of Centre Hall and we would then use Centre Hall as our main Dining Room for the entire complex. This is a big dream but one I feel so strongly about and ask you to join with me in praying for the direction and development of such an amazing vision to become reality over the next 3 years.
I did not want the evening to end, the joy in celebration and worship that we all experienced that evening has provided the spark we all needed to ignite the flame to burn brightly for the next 50 years of God's ministry at Camp Shalom!
Thank you Calvin VerMulm and Jane and Abigail for coming from South Dakota; to Ethan Partridge, Klaas and Anne Detmar for leading well in worship; the Bill Lensink for his testimony; to Nicole Baraka and her team from Toronto for a wonderful meal; and all those who came out to celebrate God's faithfulness. A special thank you is in order to Karen Detmar, Anne Detmar, Jenn Forneri, Sharon Partridge and the members of the board recruited for assisting with much of the design and development of this momentous event. You did amazing work for His Honour and Glory!
Tim Partridge
Managing Director